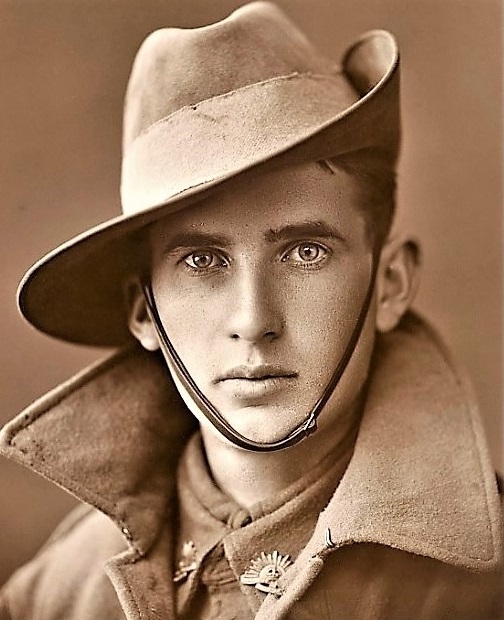 A striking photograph of an unidentified Australian soldier in WW1.
Even though the photograph of this unidentified Australian soldier of WW1 was widely used in the 100th Anniversary of WW1 (Anzac Centenary 2014 – 2018), he still remains unidentified.
It is highly likely that the photograph was taken in Australia, sometime between 1915 and 1918, before the soldier embarked overseas.
Apparently, the Australian War Memorial has had a lot of responses from people but he still remains unidentified. Extraordinary really. Such a striking photograph.
The photo of the unidentified soldier was taken at Asti Studios, which operated a commercial photographic studio at 117 King Street in Sydney.  The business commenced on the 20th of October 1911.  The partners were  Mr Friedewald and Mr Butler. They were in business until 1929.
If anyone thinks they know who this unidentified soldier is, it would be great to know.
Lest We Forget.
Photograph came from the Australian War Memorial. Image file number AWM P06003.001.
Previous Articles By Peter Barnes…
Sergeant Reckless – The Korean War Horse
Peter Barnes has senior advertising and marketing experience, including General Manager and Creative Director at leading advertising agencies.
His experience includes department stores, like John Martin's, shopping centres, like the Elizabeth City Centre, motor companies, like Toyota, car dealerships, like the Peter Kittle Motor Company,  and government advertising, like the Northern Territory Government.
Peter also worked for five years for The Age newspaper in the 1970s.  During the 1990's, he had his own advertising and marketing consultancy, with clients like Harris Scarfe and the Peter Kittle Motor Company.
Today, he is an owner of Business Advertising Online, which has clients Australia wide.  The business has operated for nearly a decade and creates effective websites and offers advice on how to be found online effectively.
Peter is also an artist and songwriter. Songs include the Australian war heroes song 'Can You Hear Australia's Heroes Marching?', a state song for South Australia 'South Australia – It's My Home', and a Northern Territory song 'It's Our Territory.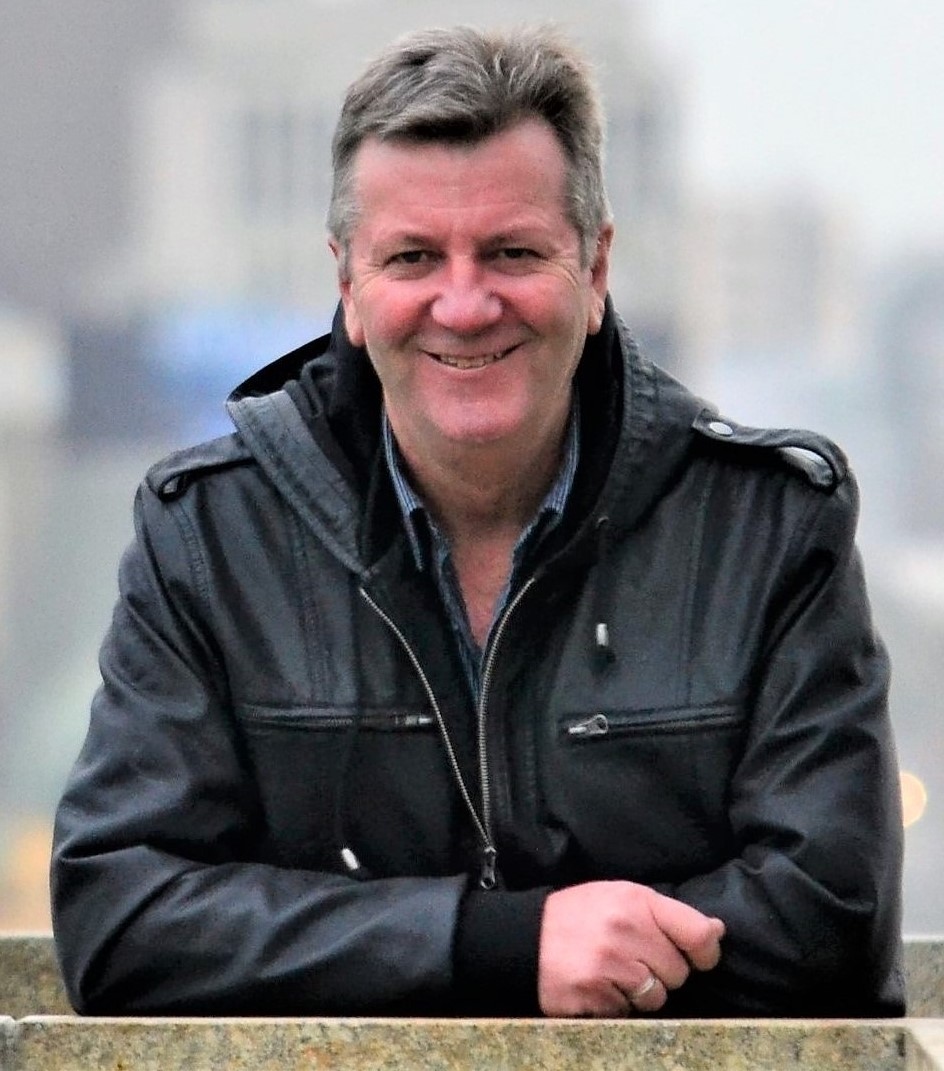 Below, on the three paintings, there is a link on this website to paintings by Peter Barnes.  Peter also does commissioned paintings.