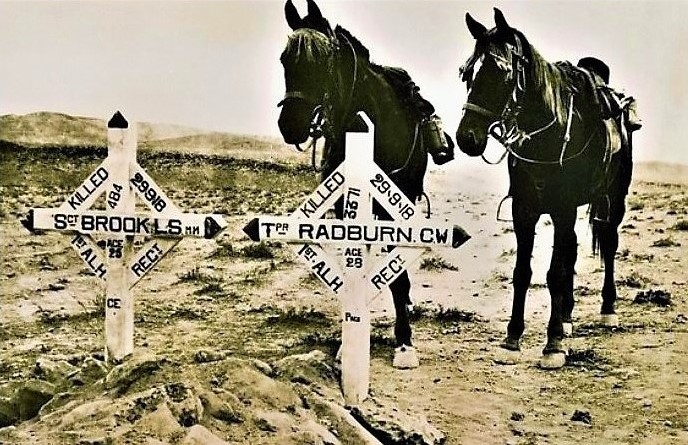 One of the most unforgettable photographs that captures the incredible bond between soldiers and their horses.
The loyal and courageous horses of two fallen Australian light horsemen standing behind their graves.
Both men were killed when they were ambushed by Turkish soldiers on the 29th of September 1918.
The fallen light horsemen were Sergeant Louis Shannon Brook MM, of Pimpinio, Victoria, and Trooper Clarence William Radburn, of Neville, New South Wales, both of the 1st Australian Light Horse Regiment.
Despite detailed notes and maps on the location of the graves on Trooper Radburn's service record, they were never found by grave registration units in 1922.
The Australian Light Horse holds a proud and revered place in the hearts and minds of Australians.
The Waler horses carried their men to victory during WW1 and were regarded as amongst the finest cavalry horses in the world.
The Australian light horse regiments were devastated to learn that their beloved horses would not be coming home with them at the end of the war.
Horses of the Desert Mounted Corps Memorial has these words… 'They suffered wounds, thirst, hunger and weariness almost beyond endurance. But never failed. They did not come home. We will never forget them'.
The memorial is located on the South West external wall of the Royal Botanic Gardens Sydney.
Lest We Forget.
Some information and photograph comes from the Australian War Memorial. Image file number AWM P12049.008.
Previous Articles By Peter Barnes…
Unidentified Australian Soldier WW1
Sergeant Reckless – The Korean War Horse
Peter Barnes has senior advertising and marketing experience, including General Manager and Creative Director at leading advertising agencies.
His experience includes department stores, like John Martin's, shopping centres, like the Elizabeth City Centre, motor companies, like Toyota, car dealerships, like the Peter Kittle Motor Company,  and government advertising, like the Northern Territory Government.
Peter also worked for five years for The Age newspaper in the 1970s.  During the 1990's, he had his own advertising and marketing consultancy, with clients like Harris Scarfe and the Peter Kittle Motor Company.
Today, he is an owner of Business Advertising Online, which has clients Australia wide.  The business has operated for nearly a decade and creates effective websites and offers advice on how to be found online effectively.
Peter is also an artist and songwriter. Songs include the Australian war heroes song 'Can You Hear Australia's Heroes Marching?', a state song for South Australia 'South Australia – It's My Home', and a Northern Territory song 'It's Our Territory.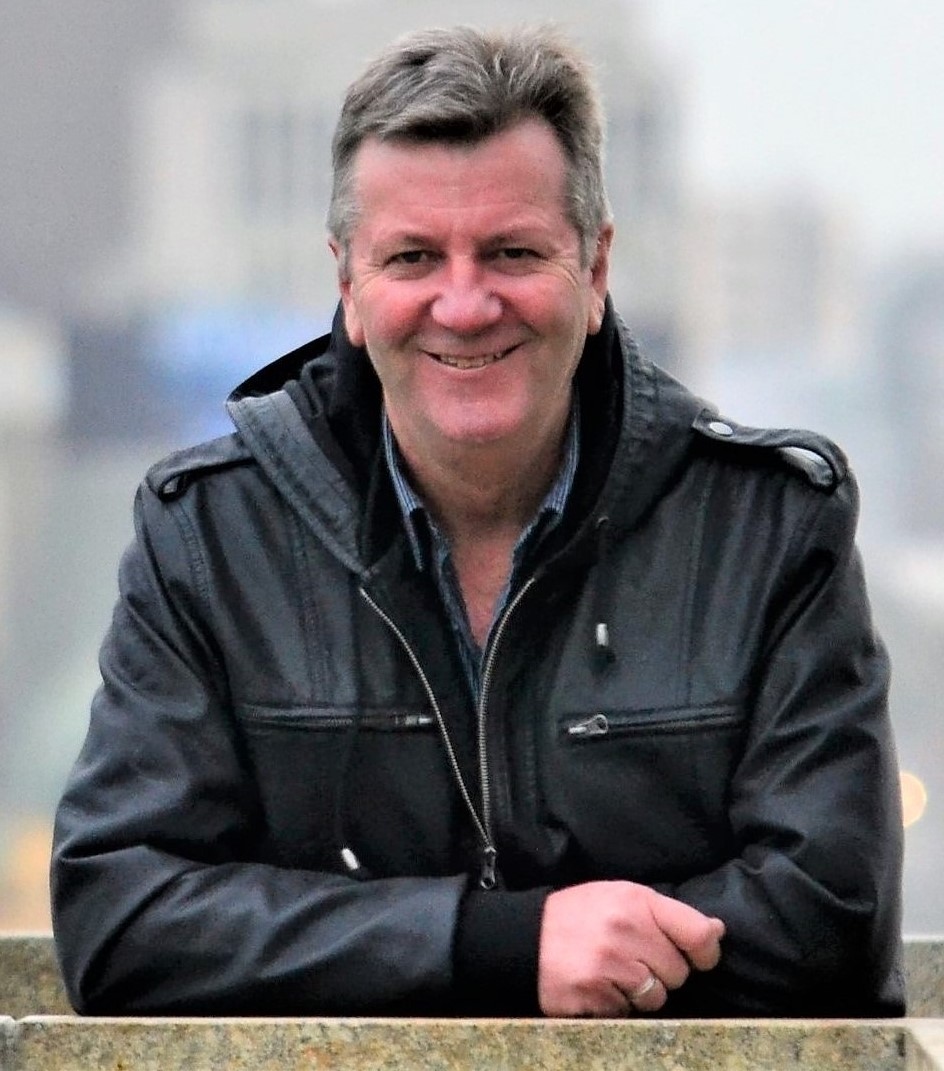 Below, on the three paintings, there is a link on this website to paintings by Peter Barnes.  Peter also does commissioned paintings.