To to enquire or purchase a drawing by Peter Barnes, please use the 'GET IN TOUCH' form.
If you want to discuss a drawing personally with Peter, you can call him on 0418 82 7756.
Shipping a drawing overseas will cost more.  If you are looking to purchase a drawing from overseas, contact Peter by the 'GET IN TOUCH' form to work out the cost.    
'Smoky' drawing (2020). Famous WW2 war dog.
Size: 42CM x 30 CM.
For sale for $150. Includes frame (does not include packaging and shipping)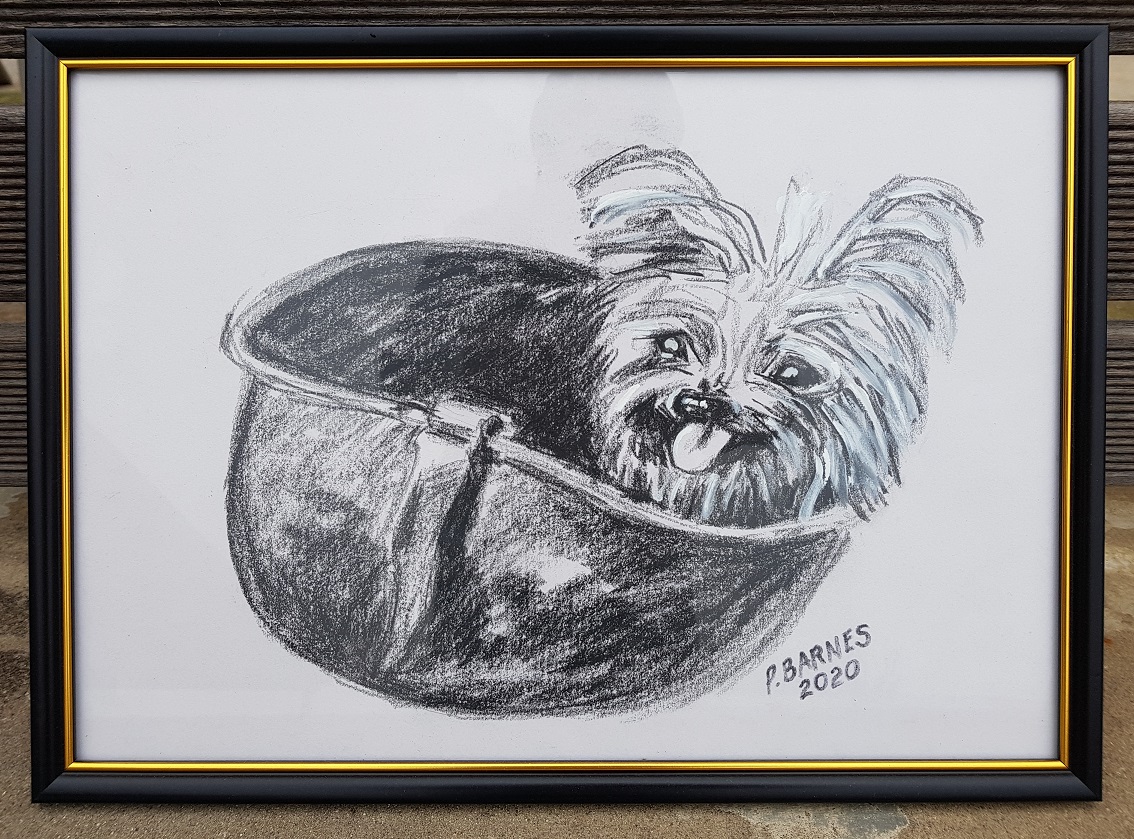 Finished an Australian Light Horse drawing from WW1 in July 2021.
Size: 30CM x 42 CM.
Australian Light Horse were mounted troops with characteristics of both cavalry and mounted infantry, who served in the Second Boer War and WW1.
During the inter-war years, a number of regiments were raised as part of Australia's part-time military force. These units were gradually mechanised either before or during WW2, although only a small number undertook operational service during the war.
A number of Australian Light Horse units are still in existence today.
The drawing is for sale for $145 (includes packaging and shipping in Australia)… contact Peter Barnes on 0418 82 7756.